---
Sales Representative
Mrs.Hou
+86-022-87987163
+86-18202289663
18202289663@163.com
18202289663
18202289663@163.com
Monday to Sunday: 8: 30 ~ 18: 00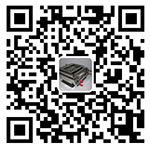 About Us

Tianjin North Star Technology Co., Ltd. is a professional equipment manufacturer dedicated to the magnetic separation industry. Relying on the international leading magnetic separation and vibration conveying technology, it aims at designing and manufacturing high-performance equipment to provide the industry with high-performance and high-quality designed magnetic sorting, magnetic automation and vibration conveying equipment. With rich application experience in professional and technical fields, we can solve the problems encountered in product processing, purification and quality review for enterprises.
Contact Us
Permanent Suspended Magnets
Permanent Suspended Magnets
---
Suspended permanent magnets is suitable for small models of conveyor belts or materials with thin thickness. It can couple with various of belt conveyors, vibration conveyors or chute to remove large pieces of iron from moving materials to purify materials and protect downstream equipment.
Detailed Description
Suspended permanent magnets are heavy duty separators with a unique magnetic circuit design. It can provide a large magnetic force area and maximum magnetic field depth and is designed for removing iron over a moving bed of material. Basically, they are box-shaped units with permanent magnet material inside to produce a powerful magnetic field. To achieve maximum separation, it is important to optimally match the size of the block magnet (main pole) and the the speed of material conveyor belt.
Design principle
The suspended permanent magnetic separator is a strong magnetic field composed of a ferrite magnet with high coercive force and high remanence, or a ferrite + neodymium iron boron rare earth magnet. No power, no energy consumption.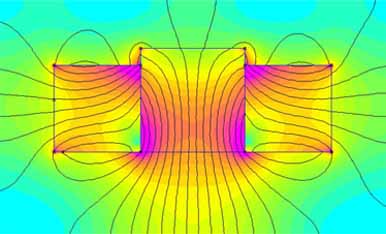 Characteristics and advantages
Strong magnetic, sturdy structure, high cost performance
Demagnetization rate does't exceed 1% within 10 years under harsh environment
Compact and reasonable structure, easy installation
Stable and reliable performance, trouble-free for long-term operation
No power excitation, no heat generation, no cooling required
Its belt has automatic correction function
Optional configuration
Unloading method: manual-cleaning or self-cleaning
Installation method: in-line the belt or or across the belt
Box material: stainless steel plate or manganese steel base plate according to requirements
Optional dust cover, zero switch, deviation switch, etc.
Optional various belts such as anti-static, wear-resistant, high-temperature belts, etc.
Optional explosion-proof and non-explosion-proof drive motors
Application
Automatic separation and discharge of Fe particles from large streams, recovery (recycling) of ferrous particles, prevention of damage to machines by metal particles.
Material handling
Metallurgy, mines, coal preparation plant, power station, ceramics, glass, cement, building materials, chemicals, food and feed