---
Sales Representative
Mrs.Hou
022-87987163
18202289663
18202289663@163.com
Monday to Sunday: 8: 30 ~ 18: 00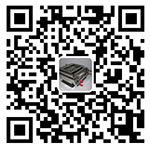 About Us

Tianjin North Star Technology Co., Ltd. is a professional equipment manufacturer dedicated to the magnetic separation industry. Relying on the international leading magnetic separation and vibration conveying technology, it aims at designing and manufacturing high-performance equipment to provide the industry with high-performance and high-quality designed magnetic sorting, magnetic automation and vibration conveying equipment. With rich application experience in professional and technical fields, we can solve the problems encountered in product processing, purification and quality review for enterprises.
Contact Us
Magnetic Grates
Magnetic Grates
---
The silo-type magnetic grate is designed to make the dry, free-falling materials evenly distribute to surface of the magnetic grid, and effectively sort magnetic objects passing through the cross section of pipes, chutes or silos.
Detailed Description
The permanent magnetic grate can be designed into various shapes, such as square, round, oval or fits the shape of the rounded hopper. It can also be made into single layer, double layer or multi-layer according to the processing accuracy requirements. The magnetic grids can be designed into an easy-to-clean magnetic frame as well. Through separating the sleeve and the magnetic system can achieve the purpose of quickly cleaning up iron impurities in powder or granular materials.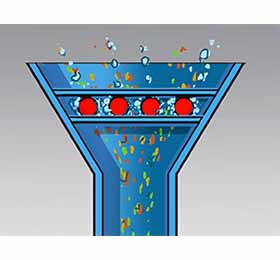 Characteristics and advantages
Integral stainless steel
The peak strength on surface of the magnetic rod is 14000 Gauss
Rare earth magnetic circuit design, extreme heat resistance up to 338°F
Surface material 316L cold drawn seamless tube
Can be used in the most rigorous sanitary environment
Optional configuration
A variety of field strengths and temperature tolerance criteria are available
The shape, size and layer numbers of the magnetic grid can be customized according to requirements
Diverter bars are available to enhance the iron removal effect.
Easy to clean (ETC) structure is more convenient for clean iron impurity
Sanitary-grade full welding or non-sanitary-grade spot welding can be optional
Magnetic grill can be equipped with corresponding cleaning device
Application
Always applying for dry free-falling powder or granular in silos, irregularly shaped hoppers, closed chutes and other slopes and vertical pipelines to removal iron.
Material handling
Plastic particles, sugar, rice, cereals, food additives, milk powder,etc.